About Drystone Joe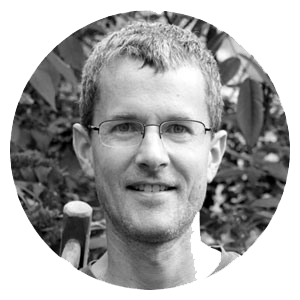 Educator. Empowerer. Craftsman.
My mission is to empower & inspire others by teaching drystone masonry, to sell retail stone products, and to build drystone masonry installations. I leave a mark on history by helping others make theirs.
About Drystone Joe:
I am an educator of drystone masonry. I have a passion for teaching the best known practices of drystone masonry. Since 2001, I have lead many programs, from one-hour presentations to 70-hour hands-on workshops. I've led 3-day to month-long artist residencies in K-12 schools since 2004, using stone masonry to explore math, science, art, social studies, and language arts.
Since 1997, I have built, restored, and designed drystone masonry landscape installations throughout the United States and in Scotland. I am a consultant on municipal, commercial, and residential drystone masonry projects. I learned the craft during its revival in central Kentucky in the mid-1990's. I've worked with a wide variety of stone and landscape circumstances. I design, build and repair drystone landscape features using the best known practices for durability according to the Dry Stone Walling Association and the UNESCO World Heritage Sites.
I also sell retail items related to drystone masonry. These include my stone carvings, a drystone masonry manual I wrote, and a three-dimensional stone arch puzzle I designed and patented.
In 1999, I earned a bachelor's degree in Appalachian studies from Berea College. I earned a master's degree in vocational education from the University of Kentucky in 2001. In 2011, I earned grades 6-12 social studies teaching license from the University of North Carolina. I also earned certification as a drystone masonry instructor twice, and twice as a drystone mason from the Drystone Walling Association of Great Britain.